We plan on creating another SQUARED in the future!
Check back for details!

Photos from the 2012 SQUARED event!

An Art Walk + More in 2012
Squared! is a celebration of what happens when a community defines itself by the people who live and work together, rather than by wards and neighborhood names. Squared! features 130+ artists in a collection of exhibits, open studios, installations, videos, murals, activities, music + more created by and for our community. Take a tour of our 4 blocks of community supported art events found within Squared! Spend time in between the 'squares' and see the community we created.

---

---


Participants & Details
download: map/schedule (pdf)| poster (pdf) | poster (jpg)

---

Tracy Kostenbader (top) and Brett Swinney (middle)



AnySquared Projects
AnyWhere Space, 2328 N Milwaukee
Headquartered at AnyWhere Space, the studio of Tracy Kostenbader for over 20 years, AnySquared is an artists' collaborative that organizes exhibitions and events. "Because we are artists, we make art part of everyday in our community."

AnySquared Group Show
Exhibition on Display through early November

The AnySquared Group Show features 20+ artists that are members, participants and friends of AnySquared. Exhibition includes paintngs, drawings, sculpture, new media and photography! event invitation

Features artists: Sarah Bell, Wayne Bertola, Mars Caulton, Amanda Edwards, Luis Garcia, Janet Green, Larry W. Green, Gretchen Hasse, Katie Holland, Robert Hogan, Maria Hummel, Tracy Kostenbader, Laura Kurtenbach, Jon Lyons, Dr. Rev. Kitt B. Miller, Jesus Monier, Lucy Mueller, Thomas Plum, Julia Rochholz, Julie Sulzen, Vicky Szilagyi, Terrence Swafford, Brett Swinney, Marvin Tate, Dan Zamudio.


October 13th Schedule:

5pm
Mars Caulton, performance, voice

noon–6pm: art activity
AnySquared Studio Artmaking Day
Join AnySquared for a special Saturday edition of our weekly artmaking day: Make some art! kids welcome, supplies to share.

various times in the afternoon
Cirilo Pano Pino, classical guitar

---

Dan Zamudio (above) and Julie Sulzen






SulzenZamudio
Contemporary Images~Traditional Art
2720 W Saint Georges Court
the gallery/studio of Julie Sulzen and Dan Zamudio regularly hosts group exhibitions showcasing local artists.

noon-10pm: exhibit and opening
Four-Squared!
features work by Julie Sulzen, Dan Zamudio, Bella Zamudio, and Vaughn Zamudio, the 4 family members who are living, working and playing together in their studio/gallery/home.

9am–until dusk: art activity
Community Mural Paint Day
"We Sea You". Mural event will be on the northside of our building facing the California El Station. All ages are invited to paint fish, sea creatures, sunken treasure, a dog wearing scuba gear, etc. We will begin the Mural around 9am. We cannot express how much we appreciate the amount of paint generously donated by neighbors in our Logan Square Community! Please come over and help us put all this paint to good use!

until dusk: music
Open Mic at the Mural
Performance Artists and Musicians are invited to participate in our informal Open Mic in the yard near the Mural wall. Attention poets, writers, singers, musicians, jugglers, "Just show up" or email to schedule a time! Is there anything better than performing outside, in the open air, unamplified, and with the el train passing overhead!

10am-until dusk: demonstration
Penguin Foot Pottery
Penquin Foot Pottery live RAKU Firing demonstration. The raku will begin heating around 10am and they hope to begin pulling pottery around 1pm and then every hour after. They have also offered to bring a pottery wheel for people to experiment with the clay.

1pm-3pm: art activity
Logan Square Library Knitting Club
Logan Square Library Knitting Club will be hosting an afternoon Knitting Circle inside our studio. No knitting experience is required! This is a perfect opportunity to begin making your Christmas Gifts! Knitting Circle is scheduled to take place from 1pm-3pm but can run longer if people are still working!

---

Galerie F
2381 N Milwaukee
specializes in printmaking and street art.

Alphabet Soup
Exhibition on Display through early November

Join in the celebration of letterform's and design's ugly stepchild, street art. "Alphabet Soup" will showcase letterform art and design as seen, pushed, bent, and stretched by the clever hands of thirteen of Chicago's most well respected street artists. The soup will showcase these artists…who they were, and through time, who they have become. Grab a bowl.

Featuring artists: Amuse, Asend, Cove, Fonzo, Jash, Kane, Like, Melon, Mime, Omen, Sege, Shipwreck, Three


October 13th Schedule:

2pm-10pm
HOTBOX mobile Gallery presents
THE GOOD GUYS!
They roam the streets, armed with paint and paste... its the GOOD GUYS! exhibit invitation

Featuring works by Brooks Golden, Clam Nation, Don't Fret, Espir, Left Handed Wave, Lucx, Nice One & Nudnik.

---

left Eric Gushee, right Jason Hawk


Red Gate Studios
2149 N Talman
.

noon-10pm: open studio
Featuring artists: Jason Hawk, Eric Gushee, Joseph Sandor, Dustan Creech, Frederich Gerdes, Laura Prieto-Velasco

---

Oktober Studio
2203 N California

noon-10pm: open studio
Licha DeLaPeña
Licha DeLaPeña creates vibrant
abstracts with acrylic on
canvas in primary colors.

---

Beer by Lewis Lain.

Abes by Laura Kurtenbach & Ben Lascov.

_________

Art@Cole's #16: AB(e)DUCTED
An ongoing exhibiton on display in the back room.
Features artists: Michael Bolsinga, Ben Lascov,
Jeff Strong, Sarah Mellen, Christine Parisi,
Laura Kurtenbach, Harriet Mishollam, Matt Hilker,
Keith Herzik, Rainbow Kitty, Zachary Hart Baker,
Tracy Kostenbader, Mariapaz Carmargo (PAZ C).
(Also on display is an installation of the
70+ Cole's community contributors.)

Art@Coles
Cole's Bar, 2338 N Milwaukee
Art@Cole's a regular art series curated by AnySquared Projects that showcases surprisingly excellent local artists on the walls of Cole's Bar.


99 Bottles of Beer on the Wall
Exhibition on Display through mid-November

Art@Cole's #19: locals pay homage to a favorite libation with 99+ community participants and artists in a celebratory group show! Exhibition will be on display through mid-November. exhibit invitation

Featured artists: Sarah Bell, Michael Bolsinga, Jen Busch, Nicholas Decker, Licha, DeLaPeña, Jared Haberman, Stuart Hall, Gretchen Hasse, Nicholas Hefele, Katie Holland, Bree Johnson, Rainbow Kitty, KMC (Kevin Connaughton), Tracy Kostenbader, Kaitlin Kostus, Lewis Lain, Ben Lascov, Jon Lyons, Dr. Rev. Kitt B. Miller Carissa Mitchell, Julia Rochholz, Maria Sanchez, Jeff Strong, Julie Sulzen, Brett Swinney, Dan Zamudio all along with a display of Cole's community contributors.

mural
In conjunction with show
by Zissou Tasseff-Elenkoff.


October 13th Schedule:

6pm: history of local graffiti art slide show
Meeting of Styles: 9 years in the making!
presented by FLICK on FLASH,
ABC (Artistic Bombing Crew)

7:30pm: screening
The Cinema Culture
Features filmmakers: Timothy David Orme, Edwin Adrian Nieves, Bryan Evans, Nelson Carvajal, Amir George, Jason Ogawa, Aaron Zeghers, Nick Benidt, The Doozer

10pm: music
End day by supporting a great project! Have a beer and listen to the Warmbloods at the benefit for West Town Bikes. Admission is free but drink up: WTB gets part of the bar!

---

Bridgette Gerson Mills


Michael Bolsinga

Township
2200 N California

Morsels: A Small Works/
Small Series Exhibition
On Display Through mid-December

Curated by AnySquared, this exhibition of 25+ artists showcases an amazing array of small and the serial with all pieces under 5x7 inches (framed) with up to 6 works in each series. Exhibition will be on display through mid-December. exhibit invitation

Features artists: Saul Aguirre, Karen Becker, Sarah Bell, Michael Bolsinga, Gabriella Boros, Bridgette Gerson Mills, Ahavani Mullen, Janet Green, Larry W. Green, Stuart Hall, Alexandra Ryckman-Harriet Gretchen Hasse, Jennifer Hines, Rob Hogan, Katie Holland, Sharon Hoogstraton, Tracy Kostenbader, Lewis Lain, Beth LeFauve, Rev Dr, Kitt B. Miller, Jane Michalski, Maria Sanchez, Shelby Silvernell, Jeff Strong, Julie Sulzen, Rachel Wallis, Dan Zamudio



October 13th Schedule:

6pm: music
All Ages Show
Features Red City Radio, The Sky We Scrape and Arms Aloft

---

Installation by Thomas Plum

---

Matt Hilker

Cafe Mustache
2313 N Milwaukee
The artists and musicians who own the cafe provide a friendly space for art, music and community.

noon-10pm: artists on the walls
featuring Matt Hilker with others
Matt Hilker is a very local favorite who can be found painting regularly at the cafe.

9pm: music/dance party
Sock Hop!
Cafe Mustache Presents their monthly Sock Hop dance party. Featuring resident sock hop house band Animal City. Enjoy a slew of 50's, 60's and Jazzy dance numbers that'll get ya moving. While your at it grab a nice craft beer or fancy mixed drink to help ya loosen up and "cut a rug."

---

Art in the Alley
2144 N. Rockwell

4pm–10pm: Open Studio
The Sky is Falling
Jeff Strong will present a new show at his home/studio/gallery. The Sky is Falling combines artwork made from fallen roof shingles with his iconic character portraits.

---

noon-7pm: mural and demonstration
Project Logan Mural transformation
at Medill/Fullerton/Milwaukee Near 2928 W. Medill Facing Fullerton and the alley
The Project Logan mural is a changing wall organized by ABC (Artistic Bombing Crew). For the art walk, ABC has recruited an all-woman crew to paint and transform the the main Project Logan wall facing Fullerton on a Halloween theme.

Artists include: Monstrochika, MELLY MELZ, Bel, KCM, TNS, and SHAN . In addition on the alley side wall, check out LABRAT PC, ENEMY PC, OMEN, CISA, CELO3XD, YIKES 3XD, and FLEX who will be also be painting on October 13th.

mural
LIMIT Community Mural
Near 2928 W. Medill
Behind train tracks and facing Milwaukee behind the tracks, the cheerfully colorful LIMIT mural was created with the participation of hundreds of community hands in July 2010. Organized by AnySquared Projects.

---





Details of mural by Statik, FLASH nd BBOYB ABC

ABC (Artistic Bombing Crew)
2138 N. Milwaukee

noon-7pm: mural and demonstrations
ABC Mural & Event
Event includes live art and tents displaying artists' wares in front of the ABC mural wall.

Wall features artists: BBOYB ABC, STATIC RK, UNEEK CAR, FLASH;

Artists displaying at event: CHUMBLY, Dean 4, MOS 2012, Popin Chuck, ZOMBIELIFE

---

Orchestra Hall
2341 N Milwaukee

noon-10pm: mural viewing
Jazz Masters mural

noon-10pm: open music studio
Orchestra Hall Studio

---

Founders of MMA Del Dominguez & Laura Flores.


Mixed Motion Art
2355 N Milwaukee
MMA offers instruction in breakdance, jazz, modern, mambo, and salsa.

Noon–5pm: demonstration
Watch dance classes through the large window throughout the afternoon.

6pm: free lesson open to the public!
Intro to Salsa on 2
join in and show up ready to learn the basics during this free lesson!

Participants will also receive a 20% discount card toward a future class for 1st time students.

---

Phantom Gallery Network
and Chicago Calling
Throughout the 4-block art walk from Fullerton south to Rockwell

Performances begin at 3:30pm
Projections begin at dusk
Installation throughout the day

Creative Currency: Words to Live by
Creative Currency is a site-specific, 4-block long installation including posters, performances, and images-projected into neighborhood spaces in collaboration with artists and designers as they "ante up" their creative currency through perfomance, projections, handmade YARD SIGNS that lift up our voices in our community's visual landscape with a message of "Civility, Cooperation, Encouragement and Peace"

Featured Artists from Chicago: Alpha Bruton Chief Curator Phantom Gallery Chicago Network; Marianna Buchwald, International Group; Deborah Mclendon, Spiral Visions; Piotr Wolodkowicz, Piort's Art; Renee Baker, Create Fest; The Revolutionist; TJ. Gardner - Spoken Word-artist; Pink Guns - Nicholas Conlon; Jayve Montgomery- Sound Recordings.

Chicago Calling Guest Artists-Collaborations: Dan Godston, Borderbend Arts Collective; Caryl Henry Alexander, Big Bang Banners, (Clinton, MD); Diana Bruton, African American Historical and Cultural Museum, (Fresno CA); Shonna McDaniels, Sojourner Truth Art Museum (Sacramento CA); The Manchester Experiment- Fresno CA; Rolf Schuetzek, ATelier Artefact, Sype Germany; Renata Brummer, Pankow Berlin, Germany

---

The Otherside Tattoo
2334 N Milwaukee

noon-10pm: open studio
Zach Brown & Tim Hanan

---

Justus Roe (above) & Nick Fisher

Hairitics
2340 N Milwaukee

noon-9pm: artists
Justus Roe & Nick Fisher

---

Chicken Run
2337 N Milwaukee

noon-10pm: artist
John Bambino
Carrot On A String Productions

---

noon-10pm: artist
Featuring Work by Brett Whitacre

---

Organized by AnySquared Projects & SulzenZamudio

---
For Information



projects@anysquared.com
---
Squared! Art + Community is part of Chicago Artists Month 2012, the 17th annual celebration of Chicago's vibrant visual art community presented by the Chicago Department of Cultural Affairs and Special Events.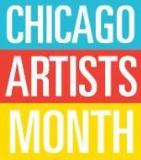 ___
Straddling two wards (1st and 35th) and two squares (Logan and Palmer) Squared! organizers invite the city to participate in our celebration of the neighborhood.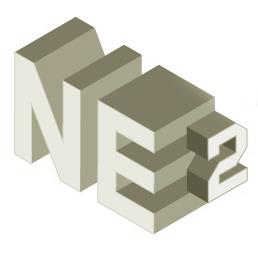 Since it's inception, AnySquared Projects has been active in this community and produced many art events with the mutual support and participation of area artists and local businesses. With little money and no corporate sponsorship, we function on the idea that we can do anything as long as we do it together—propelled by a deep sense of community and cooperation with our neighbors.

Thanks neighbors
for participating and supporting!
Special thanks to PrintingThatRocks.com
for donating the map printing!
---
Artists
Saul Aguirre, John Bambino, Karen Becker, Sarah Bell, Wayne Bertola, Michael Bolsinga, Tony Brown, Zach Brown, Jen Busch, Mariapaz Carmargo,Mars Caulton, Alex Danberger, Nicholas Decker, Licha DeLaPeña, Del Dominguez, Gina Eccher, Amanda Edwards, Nick Fisher, Laura Flores, Luis Garcia, Bridgette Gerson Mills, Janet Green, Larry W. Green, Jared Haberman, Stuart Hall, Tim Hanan, Zachary Hart Baker, Gretchen Hasse, Nicholas Hefele, Matt Hilker, Jennifer Hines, Katie Holland, Robert Hogan, Sharon Hoogstraten, Maria Hummel, Bree Johnson, Rachel Katzman, Rainbow Kitty, KMC (Kevin Connaughton), Tracy Kostenbader, Kaitlin Kostus, Laura Kurtenbach, Ben Lascov, Lewis Lain, Beth LeFauve, Jon Lyons, Dr. Rev. Kitt B. Miller, Jane Michalski, Carisa Mitchell, Jesus Monier, Lucy Mueller, Ahavani Mullen, Cirilo Pano Pino, Thomas Plum, Julia Rochholz, Justus Roe, Maria Sanchez, Shelby Silvernell, Jeff Strong, Julie Sulzen, Terrence Swafford, Brett Swinney, Zissou Tasseff-Elenkoff, Marvin Tate, Kym Thomas, Rachel Wallis, Brett Whitacre, Bella Zamudio, Dan Zamudio, Vaughn Zamudio. Cinema Culture filmmakers: Timothy David Orme, Edwin Adrian Nieves, Bryan Evans, Nelson Carvajal, Amir George, Jason Ogawa, Aaron Zeghers, Nick Benidt, The Doozer. ABC (Artistic Bombing Crew) artists include: BBOYB ABC, STATIC RK, UNEEK CAR, FLASH, CHUMBLY, Dean 4, MOS 2012, Popin Chuck, ZOMBIELIFE, Monstrochika, MELLY MELZ, Bel, KCM, TNS, SHAN, LABRAT PC, ENEMY PC, OMEN, CISA, CELO3XD, YIKES 3XD, FLEX. Galerie F artists: Amuse, Asend, Cove, Fonzo, Jash, Kane, Like, Melon, Mime, Omen, Sege, Shipwreck, Three. Phantom Gallery/Chicago Calling artists: Alpha Bruton, Marianna Buchwald, Deborah Mclendon, Lewis Rice, Alan Emerson Hicks, Piotr Wolodkowicz, Renee Baker, Dan Godston, Caryl Henry Alexander, Diana Bruton, Shonna McDaniels. Red Gate artists: Jason Hawk, Eric Gushee, Joseph Sandor, Dustan Creech, Frederich Gerdes, Laura Prieto-Velasco. Hotbox artists: Brooks Golden, Clam Nation, Don't Fret, Espir, Left Handed Wave, Lucx, Nice One, Nudnik.
Additional Artists TBA.
---